Oakland's largest city park is named after Joaquin Miller, an eccentric writer who lived on the property more than a century ago. After gaining international attention as the flamboyant "Poet of the Sierra," Miller transformed the Oakland hills by planting an estimated 75,000 trees. He called his estate "The Hights" [sic] and it became a renowned creative hub under Miller's stewardship, attracting artists and authors from as far away as Japan. Although Miller's literary fame has faded in the decades since his passing in 1913, his name is still familiar to the countless Bay Area residents who flock to Joaquin Miller Park for its stunning views and shaded trails.
In 2022, Oakland made history by transferring control of Sequoia Point, a nearly five-acre parcel in Joaquin Miller Park, to Sogorea Te' Land Trust, an organization led by local indigenous women focused on returning land to Native people and revitalizing Ohlone culture. According to the San Francisco Chronicle, this deal made Oakland "the first city in California to use municipal property as reparations for European settlers stealing Native American territories." Sogorea Te' co-founder Corrina Gould envisions this location becoming a place of ceremony, education, and a model for Native land management techniques. Sogorea Te' launched the decolonization process by changing the name of the site from Sequoia Point to Rinihmu Pulte'irekne, a Chochenyo phrase meaning "Above the Red Ochre."
Now, as Sogorea Te' prepares for the next phase, which will involve replacing non-native trees with more ecologically appropriate plants, Corinna has begun to wonder about the man who planted some of those trees—but finding answers to her questions hasn't been easy. Due to Joaquin Miller's lifelong habit of mixing fact with fiction, understanding his legacy, specifically his relationship with California's Native people, is a complicated and often bewildering undertaking. Making things even more difficult is the fact that several long out-of-print biographies about Miller contradict each other and newspaper articles about him are usually peppered with myths and inaccuracies. 
With a section of the park named after Miller set to become a beacon of decolonization, the relevance of his legacy has gained new significance. Was he a champion of Native rights or a traitor? A brave ally to California's Native people or a participant in their genocide? These are a few of the questions confronted in this episode of East Bay Yesterday, which features interviews with Corrina Gould, Oakland mayor Sheng Thao, author and historian Alan Rosenus, and Joaquin Miller Park writer-in-residence Kristen Caven. Listen now via Apple, SoundCloud, Spotify, or wherever you get podcasts. 
Original music for this episode was produced by Mark Pantoja.
This episode is supported by UCSF Benioff Children's Hospitals. I highly recommend checking out their new podcast, "Revolutionary Care: An Oakland Story," a series about the history of treating sickle cell anemia: www.ucsfbenioffchildrens.org/sickle-cell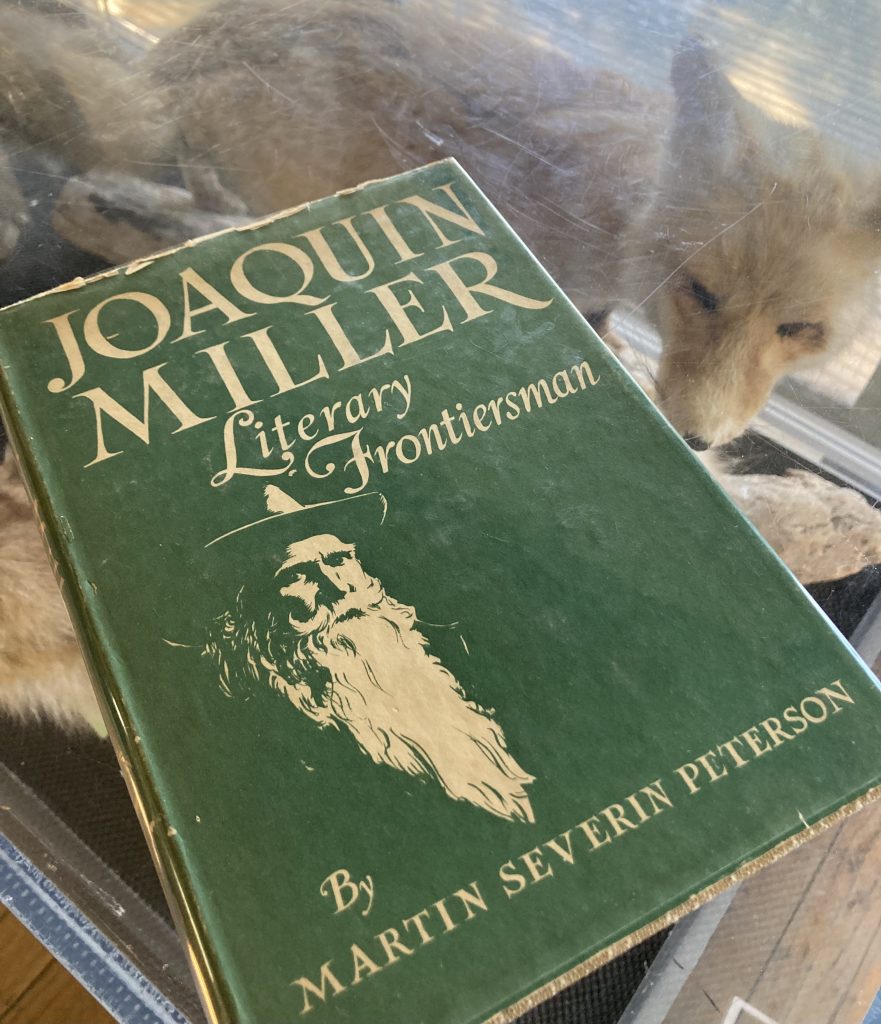 East Bay Yesterday can't survive without your donations. Please make a pledge to keep this show alive: www.patreon.com/eastbayyesterday